New York tech events, New York startup events, New York, 1021 Creative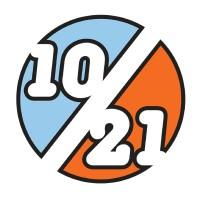 1021 Creative @ New York

We are a group of techies and professionals, and the vision is for all of us to forge sustainable friendships, make new professional networks, learn together, and have meaningful interactions within the community!

Some rules and guidelines below. Feel free to ping any of the community leads about them!

Treat everyone respectfully, even when you are posting anonymously :)

Always be kind and supportive

Contribute by engaging with the community!

No spam, job-postings, or marketing material for services unless cleared with leads

No self-promotion without prior contributions unless cleared with leads

If you are interested to be a community lead or to be more involved with the group, please dm any of the community leads!


About 1021 Creative:
We are 1021 Creative, a global creative marketing agency based on the principle that "Content Matters." When clients struggle with inadequate algorithms, bleak metadata, or a disengaged audience, our team of strategists, tastemakers, trend enthusiasts, and curators apply a deep-seated knowledge of consumer behavior to empower companies to reach their targeted goals. Past clients include Apple, Google, Amazon, YouTube, National Geographic, HarperCollins, Comixology, Keith Richards, Rhino Records, and The Harvey Awards.

1021 is grounded in fandom. We marry curiosity, individualism, and an empathetic approach with hard data, strict budgets, and firm deadlines. Our client roster is comprised of organizations that are determined to shape the future of media consumption. With teams in Asia, Latin America, Europe, and the U.S., we offer solutions on a global scale for brand's unique needs.
2

Members

0

Attendees

0

Events

0

Superhosts