New York tech events, New York startup events, New York, Alteryx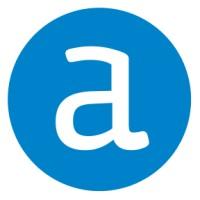 Alteryx @ New York
We are a group of techies and professionals, and the vision is for all of us to forge sustainable friendships, make new professional networks, learn together, and have meaningful interactions within the community!
Some rules and guidelines below. Feel free to ping any of the community leads about them!
Treat everyone respectfully, even when you are posting anonymously :)
Always be kind and supportive
Contribute by engaging with the community!
No spam, job-postings, or marketing material for services unless cleared with leads
No self-promotion without prior contributions unless cleared with leads
If you are interested to be a community lead or to be more involved with the group, please dm any of the community leads!
About Alteryx:
Alteryx makes it easy for everyone to make sense out of every type of data, everywhere.
Alteryx powers analytics for all by providing the leading Analytics Automation Platform. Alteryx delivers easy end-to-end automation of data engineering, analytics, reporting, machine learning, and data science processes, enabling enterprises every-where to democratize data analytics across their organizations for a broad range of use cases. More than 8,000 customers globally rely on Alteryx to deliver high-impact business outcomes.
More than 320,000 global Alteryx users gather every day on the Alteryx Community to solve together. Check it out at
www.community.alteryx.com.
Join our team of passionate and hard-working associates, and help make a difference in people's lives by creating software that enables business users to solve problems using data that were previously thought to be unsolvable, save them days, weeks and months of mundane data prep and blending, and help them truly love their jobs again.
Alteryx is headquartered in Irvine, Calif. and has 22 additional global offices: Redwood City, Calif.; Broomfield, Colo.; Ann Arbor, Mich.; Dallas; Chicago; New York; Boston; Toronto; London; São Paulo; Paris; Munich; Prague; Kyiv, Ukraine; Dubai; Tokyo; Singapore and Sydney.
1

Members

0

Attendees

0

Events

0

Superhosts