New York tech events, New York startup events, New York, StubHub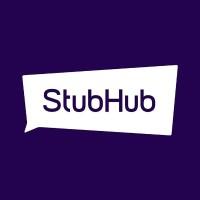 StubHub @ New York

We are a group of techies and professionals, and the vision is for all of us to forge sustainable friendships, make new professional networks, learn together, and have meaningful interactions within the community!

Some rules and guidelines below. Feel free to ping any of the community leads about them!

Treat everyone respectfully, even when you are posting anonymously :)

Always be kind and supportive

Contribute by engaging with the community!

No spam, job-postings, or marketing material for services unless cleared with leads

No self-promotion without prior contributions unless cleared with leads

If you are interested to be a community lead or to be more involved with the group, please dm any of the community leads!


About StubHub:
At StubHub, our mission is to give everyone the freedom to access and connect through live experiences. We power the world's most accessible, secure and transparent live event marketplaces.

StubHub is truly the global leader, making it possible for fans to access the world's widest selection of live events. With StubHub in North America and viagogo, our international platform, we service buyers, sellers and partners, alike, in more than 72 countries in 40 languages and 49 available currencies.

From any sport to every music genre, comedy to dance, festivals to theater - on any given day, StubHub has more than 50,000 tickets available to events around the world.
2

Members

0

Attendees

0

Events

0

Superhosts