New York tech events, New York startup events, New York, Yorkseed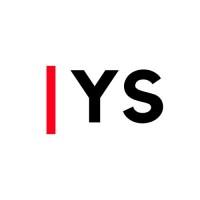 Yorkseed @ New York

We are a group of techies and professionals, and the vision is for all of us to forge sustainable friendships, make new professional networks, learn together, and have meaningful interactions within the community!

Some rules and guidelines below. Feel free to ping any of the community leads about them!

Treat everyone respectfully, even when you are posting anonymously :)

Always be kind and supportive

Contribute by engaging with the community!

No spam, job-postings, or marketing material for services unless cleared with leads

No self-promotion without prior contributions unless cleared with leads

If you are interested to be a community lead or to be more involved with the group, please dm any of the community leads!


About Yorkseed:
Pilot Project (Relaunching - Stay Tuned)
Ventures | Community | Accelerator | Networking 🇺🇸 Global HQ: NYC
Be a part of our startup community

Yorkseed founder Jessica is the girl with the list from 2023 SXSW Austin! During her 3 hours train ride from NYC to DC, out of boredom she created a master list of all SXSW Unofficial events that everyone can attend without a badge! Her list went viral where she successfully hosted an exclusive high profile Founders x Investors SXSW Mixers in less than one hour of planning, within the same day 3 hours later! It was sold out where she had to turned people away.

She decided to create a company based on her little success from SXSW 2023 with the the proof of concept from her last year Earth Day Charity Brunch and the Yorkseed exclusive WhatsApp community that she have built during SXSW. If you are a Founders / Investors / Work within the Innovation Sectors, you are invited to join our exclusive Yorkseed WhatsApp Hubs!

Our founder have started various hubs for conferences that she is interested in starting a list with, and cities that have a significant ventures + startups presence. Send us a private message if you want us to add you to the hubs, or if you have other hubs you want us to start, let us know! We'll take it into consideration!

Current Conference Hubs: SXSW (Austin/Sydney), Websummit (Rio/Lisbon), NFTNYC (New York City), Consensus (Austin), Collision (Toronto), Startupfest (Montreal)

Current Pilot Global Hubs:
New York City, Austin, Miami, DC, Bay Area, Hong Kong, Lisbon, Sydney, Munich, Berlin, Rio

Actively seeking for funding, partnership and collaboration.
2

Members

0

Attendees

0

Events

0

Superhosts