New York tech events, New York startup events, New York, Plug and Play Tech Center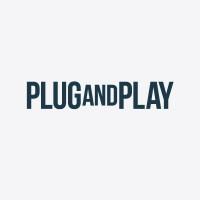 Plug and Play Tech Center @ New York

We are a group of techies and professionals, and the vision is for all of us to forge sustainable friendships, make new professional networks, learn together, and have meaningful interactions within the community!

Some rules and guidelines below. Feel free to ping any of the community leads about them!

Treat everyone respectfully, even when you are posting anonymously :)

Always be kind and supportive

Contribute by engaging with the community!

No spam, job-postings, or marketing material for services unless cleared with leads

No self-promotion without prior contributions unless cleared with leads

If you are interested to be a community lead or to be more involved with the group, please dm any of the community leads!


About Plug and Play Tech Center:
Plug and Play is the ultimate innovation platform. Our mission is to build the world's leading innovation platform and make innovation open to anyone, anywhere. We do this by connecting entrepreneurs, corporations, and investors worldwide.

Over the past 15 years, we have brought together 35,000+ startups, 500+ world-leading corporations, and hundreds of venture capital firms, universities, and government agencies across 20+ industries.

We are active in 50+ locations globally, including the U.S., China, France, Germany, South Africa, Singapore, Indonesia, Brazil, and more.

Together with our partners, we are creating a unique ecosystem designed to facilitate meaningful introductions, invest in startups, and bring together key stakeholders.

The industries we focus on include Agtech, Animal Health, Brand & Retail, Crypto & Digital Assets, Energy, Enterprise, Fintech, Food & Beverage, Health, Insurtech, IoT, Maritime, Media & Ad, Mobility, New Materials & Packaging, Real Estate & Construction, Smart Cities, Supply Chain, Sustainability, and Travel & Hospitality.
1

Members

0

Attendees

0

Events

0

Superhosts