New York tech events, New York startup events, New York, Inward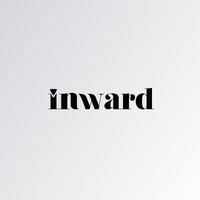 Inward @ New York

We are a group of techies and professionals, and the vision is for all of us to forge sustainable friendships, make new professional networks, learn together, and have meaningful interactions within the community!

Some rules and guidelines below. Feel free to ping any of the community leads about them!

Treat everyone respectfully, even when you are posting anonymously :)

Always be kind and supportive

Contribute by engaging with the community!

No spam, job-postings, or marketing material for services unless cleared with leads

No self-promotion without prior contributions unless cleared with leads

If you are interested to be a community lead or to be more involved with the group, please dm any of the community leads!


About Inward:
Inward is a digital mental wellness platform that uses AI to produce personalized, evidence-based guided programs to elevate yourself and your wellbeing. Female struggles can be distinctive and often under-represented; with the female and nonbinary experience in mind, Inward also connects users to a supportive community of like-minded peers.

We combine techniques such as CBT, DBT, ACT, IFS, schema, and somatic therapy to offer a holistic, multi-modal approach that helps you navigate your internal landscape. We work on every level from your mind and body to your emotions, helping you heal and break through patterns that are keeping you stuck. Our multi-modal Inward programs are co-created with a team of clinical psychologists and are designed to promote genuine connection and facilitate intimate discussion. We combine and use psychoanalytical content to create programs that are unique and well-rounded just for you.

Inward is a space for mental & emotional wellness empowering women through programs, guided experiences, & community. Built by women for women.
1

Members

0

Attendees

0

Events

0

Superhosts