New York tech events, New York startup events, New York, Glenbrook Partners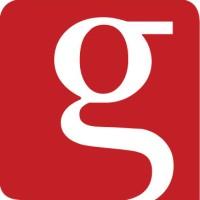 Glenbrook Partners @ New York
We are a group of techies and professionals, and the vision is for all of us to forge sustainable friendships, make new professional networks, learn together, and have meaningful interactions within the community!
Some rules and guidelines below. Feel free to ping any of the community leads about them!
Treat everyone respectfully, even when you are posting anonymously :)
Always be kind and supportive
Contribute by engaging with the community!
No spam, job-postings, or marketing material for services unless cleared with leads
No self-promotion without prior contributions unless cleared with leads
If you are interested to be a community lead or to be more involved with the group, please dm any of the community leads!
About Glenbrook Partners:
Glenbrook Partners is a dedicated strategy consulting and advisory firm offering deep insights into how the payments industry is evolving and how advantages can be gleaned from this changing environment. We focus on strategic analysis, research and intelligence, and industry education to drive value creation and high-margin growth for clients. We are an ideal partner for any organization evaluating its next step in payments, refreshing corporate or department strategies, or solving a tough payments challenge.
We work with operators of payments systems, businesses that use payments systems, and companies providing technology and services to the payments industry. We serve clients across the globe and are well versed in contemporary issues in payments infrastructure in both developed and developing markets.
Our clients are professionals at all levels of experience and expertise, from product, operations, and treasury managers to marketers, customer experience leaders, and executives across the payments spectrum.
For payments strategy consulting, custom research, or training that is comprehensive, trusted, and synergistic, look no further. Glenbrook can help guide your payments strategy, provide critical research to direct important decisions, and inform and educate your organization.
Contact us at
info@glenbrook.com
PAYMENTS NEWS: Glenbrook's free daily curated news feed,
paymentsnews.com
PAYMENTS VIEWS: Glenbrook's commentary and opinion blog,
paymentsviews.com
PAYMENTS ON FIRE®: Glenbrook's podcast series featuring expert dialogue on payments industry issues and ideas,
paymentsonfire.com
PAYMENTS NOTES: Glenbrook's monthly email bulletin keeping you abreast of what's happening at Glenbrook,
glenbrook.com/stayconnected
GLENBROOK'S BOOK: Payments Systems in the U.S. - Third Edition, available on Amazon at
https://www.amazon.com/Payments-Systems-U-S-Third-Professional/dp/0982789742/
1

Members

0

Attendees

0

Events

0

Superhosts