New York tech events, New York startup events, New York, Microsoft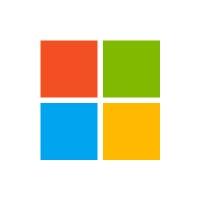 Microsoft @ New York

We are a group of techies and professionals, and the vision is for all of us to forge sustainable friendships, make new professional networks, learn together, and have meaningful interactions within the community!

Some rules and guidelines below. Feel free to ping any of the community leads about them!

Treat everyone respectfully, even when you are posting anonymously :)

Always be kind and supportive

Contribute by engaging with the community!

No spam, job-postings, or marketing material for services unless cleared with leads

No self-promotion without prior contributions unless cleared with leads

If you are interested to be a community lead or to be more involved with the group, please dm any of the community leads!


About Microsoft:
Every company has a mission. What's ours? To empower every person and every organization to achieve more. We believe technology can and should be a force for good and that meaningful innovation contributes to a brighter world in the future and today. Our culture doesn't just encourage curiosity; it embraces it. Each day we make progress together by showing up as our authentic selves. We show up with a learn-it-all mentality. We show up cheering on others, knowing their success doesn't diminish our own. We show up every day open to learning our own biases, changing our behavior, and inviting in differences. Because impact matters.

Microsoft operates in 190 countries and is made up of more than 220,000 passionate employees worldwide.
63

Members

0

Attendees

0

Events

0

Superhosts