New York tech events, New York startup events, New York, Etsy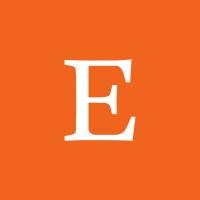 Etsy @ New York

We are a group of techies and professionals, and the vision is for all of us to forge sustainable friendships, make new professional networks, learn together, and have meaningful interactions within the community!

Some rules and guidelines below. Feel free to ping any of the community leads about them!

Treat everyone respectfully, even when you are posting anonymously :)

Always be kind and supportive

Contribute by engaging with the community!

No spam, job-postings, or marketing material for services unless cleared with leads

No self-promotion without prior contributions unless cleared with leads

If you are interested to be a community lead or to be more involved with the group, please dm any of the community leads!


About Etsy:
Etsy is the global marketplace for unique and creative goods. We build, power, and evolve the tools and technologies that connect millions of entrepreneurs with millions of buyers around the world. Etsy Inc. employees – whether a team member of Etsy, Reverb, Depop, or Elo7 – tackle unique, meaningful, and large-scale problems alongside passionate coworkers, all the while making a rewarding impact and Keeping Commerce Human.

Founded in 2005, Etsy is headquartered in Brooklyn, NY with additional offices in Dublin and Mexico City. As of March 31, 2023, our marketplaces connect 7.9 million active sellers – 80% of whom are women – and 95.5 million active buyers in nearly every country in the world. In 2022, we facilitated over $13 billion in transactions, created nearly 3.4 million jobs, and generated ~$3.6 billion in income to U.S. households.
2

Members

0

Attendees

0

Events

0

Superhosts