New York tech events, New York startup events, New York, SaveAway® with INSPIRAVE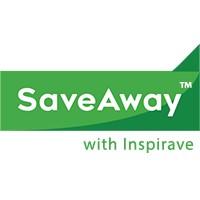 SaveAway® with INSPIRAVE @ New York
We are a group of techies and professionals, and the vision is for all of us to forge sustainable friendships, make new professional networks, learn together, and have meaningful interactions within the community!
Some rules and guidelines below. Feel free to ping any of the community leads about them!
Treat everyone respectfully, even when you are posting anonymously :)
Always be kind and supportive
Contribute by engaging with the community!
No spam, job-postings, or marketing material for services unless cleared with leads
No self-promotion without prior contributions unless cleared with leads
If you are interested to be a community lead or to be more involved with the group, please dm any of the community leads!
About SaveAway® with INSPIRAVE:
Named "Top FinTech Forward Company To Watch" by AMERICAN BANKER and BAI, InSpirAVE's social commerce platform inspires people to multiply their savings and afford big purchase goals for life's special moments. Our patented technology combines the best savings from merchants and banks, with social gifting and support from friends and family to ensure purchases are thoughtfully made and fulfilled, without debt. This is informed by the InSpirAVE team's track-record across retail, e-commerce, and financial technology, with the organization most recently cited among "Top100 Startups of The Year"​ by the CTA /'Consumer Technology Association'​ and
Tech.Co./Established.
At a time when 30% of purchases are regretted and half of Americans are living paycheck-to-paycheck, InSpirAVE's impact has elicited critical acclaim. We have been featured in leading forums including SXSW, EFMA, and Finovate. There is excitement surrounding our ability to financially empower users to make responsible purchase decisions and personalized plans to 'save more, faster' until their big purchase-goal is delivered. InSpirAVE's partner merchants and banks are equally distinguishing themselves as socially impactful brands that are realizing the materially significant benefits of new revenue streams. Together, we are forging expanded, engaged customer relationships with enduring loyalty, and unifying financial and social capital to ensure "no goal that you set your mind to is out of reach"​ by "Saving More — For What Matters."​
1

Members

0

Attendees

0

Events

0

Superhosts