New York tech events, New York startup events, New York, Rippling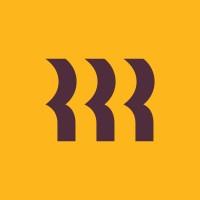 Rippling @ New York

We are a group of techies and professionals, and the vision is for all of us to forge sustainable friendships, make new professional networks, learn together, and have meaningful interactions within the community!

Some rules and guidelines below. Feel free to ping any of the community leads about them!

Treat everyone respectfully, even when you are posting anonymously :)

Always be kind and supportive

Contribute by engaging with the community!

No spam, job-postings, or marketing material for services unless cleared with leads

No self-promotion without prior contributions unless cleared with leads

If you are interested to be a community lead or to be more involved with the group, please dm any of the community leads!


About Rippling:
Rippling is the first way for businesses to manage all of their HR, IT, and Finance — payroll, benefits, expenses, corporate cards, computers, apps, and more — in one unified workforce platform.

By connecting every workforce system to a single source of truth for employee data, businesses can automate all of the manual work they normally need to do to make employee changes. Take onboarding, for example. With Rippling, you can just click a button and set up a new employees' payroll, health insurance, corporate card, work computer, and third-party apps — like Slack, Zoom, and Office 365 — all within 90 seconds.

Based in San Francisco, CA, Rippling has raised $700M from the world's top investors—including Kleiner Perkins, Founders Fund, Sequoia, and Bedrock—and was named one of America's best startup employers by Forbes (#12 out of 500) and the #1 fastest-growing private company in the Bay Area by the San Francisco Business Times.
2

Members

0

Attendees

0

Events

0

Superhosts