New York tech events, New York startup events, New York, Komodo Health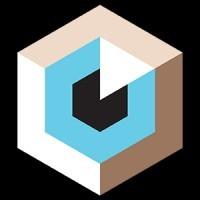 Komodo Health @ New York
We are a group of techies and professionals, and the vision is for all of us to forge sustainable friendships, make new professional networks, learn together, and have meaningful interactions within the community!
Some rules and guidelines below. Feel free to ping any of the community leads about them!
Treat everyone respectfully, even when you are posting anonymously :)
Always be kind and supportive
Contribute by engaging with the community!
No spam, job-postings, or marketing material for services unless cleared with leads
No self-promotion without prior contributions unless cleared with leads
If you are interested to be a community lead or to be more involved with the group, please dm any of the community leads!
About Komodo Health:
Improving lives through the largest, most actionable Healthcare Map™.
At Komodo Health, we partner with our customers to improve patient care and reduce disease burden through data-driven insights. The Komodo Health Platform delivers patient-level insights by dynamically analyzing the broadest array of data across patients, practitioners, and health systems.
We put patients at the center of clinical innovation.
Healthcare today is all about delivering value — improving patient outcomes while reducing healthcare costs by helping our customers put life-saving therapies in the hands of people that need them the most.
The Komodo Health software platform provides access to a broader array of healthcare stakeholders in over fifty therapeutic areas. Our comprehensive Healthcare Map™ helps:
+ Life Sciences extend the reach of innovative therapies
+ Patient Advocacy align investments toward the right patients and practitioners
+ Healthcare Practitioners address unmet medical needs in their communities
+ Payers increase care quality while reducing cost
Let's work together to reduce the burden of disease. Please learn more by visiting us at
www.komodohealth.com.
1

Members

0

Attendees

0

Events

0

Superhosts