New York tech events, New York startup events, New York, Amolingua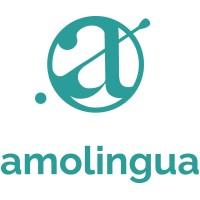 Amolingua @ New York

We are a group of techies and professionals, and the vision is for all of us to forge sustainable friendships, make new professional networks, learn together, and have meaningful interactions within the community!

Some rules and guidelines below. Feel free to ping any of the community leads about them!

Treat everyone respectfully, even when you are posting anonymously :)

Always be kind and supportive

Contribute by engaging with the community!

No spam, job-postings, or marketing material for services unless cleared with leads

No self-promotion without prior contributions unless cleared with leads

If you are interested to be a community lead or to be more involved with the group, please dm any of the community leads!


About Amolingua:
Amolingua - instant language tutoring everyday in your pocket.

It's in-house methodology wrapped up by bleeding-edge technology.

We get you from 0 to confident conversational level just in 3-6 months.

As a student you get a customised programme and a dream-team of tutors working with you.

You connect with your leading tutor for conversational 1-to-1 classes via Skype and chat with your support tutors everyday via whatsapp, get daily tasks/quests and memory training. You track your progress from day one to day ninety using our custom video app.

Typically it takes someone around £3000 and 2-3 years to achieve conversational level in a foreign language. And 54% of students give up on a foreign language after 4 weeks of studies due to loss of motivation and difficulty of the course.

After a year of testing our course under the working name "EuropeOnline" we have successfully taught over 120 students with 80% success rate and 75% of our students picking conversational level after 3 months of our all-inclusive on-the-go course.

Our tutors come from the best universities, speaking at least 3 languages with experience of adapting to foreign cultures. We have united 45 outstanding professionals from all over the world and trained them with our in-house methodology.

Currently we provide our courses in 22 languages: European and Asian languages.

After being selected into TOP 20 world's start-ups of 2015 we are working hard on our courses and aiming at expanding globally in B2C and B2B markets.
2

Members

0

Attendees

0

Events

0

Superhosts