New York tech events, New York startup events, New York, InSync Analytics Corp.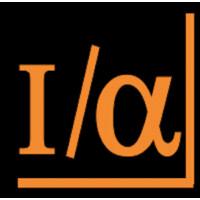 InSync Analytics Corp. @ New York
We are a group of techies and professionals, and the vision is for all of us to forge sustainable friendships, make new professional networks, learn together, and have meaningful interactions within the community!
Some rules and guidelines below. Feel free to ping any of the community leads about them!
Treat everyone respectfully, even when you are posting anonymously :)
Always be kind and supportive
Contribute by engaging with the community!
No spam, job-postings, or marketing material for services unless cleared with leads
No self-promotion without prior contributions unless cleared with leads
If you are interested to be a community lead or to be more involved with the group, please dm any of the community leads!
About InSync Analytics Corp.:
InSync Analytics is the only fintech company providing the one-stop trifecta of flawless, pre-built and custom models, consensus estimates, and top-caliber analyst support.
Identifying alpha requires timely, accurate data AND full-service support. We help our buyside clients identify alpha and make smart investment decisions.
Our proprietary, best-in-class consensus is sourced from 500+ research providers, with 250+ line items for financials and KPIs for 5,000 companies globally, available near real-time. Our trained outsourced analysts multiply your value at work while helping you excel outside of it.
For more info, email us at:
inquiries@insyncanalytics.com
1

Members

0

Attendees

0

Events

0

Superhosts