New York tech events, New York startup events, New York, Cohere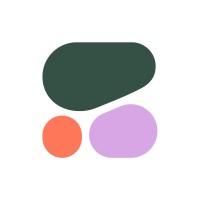 Cohere @ New York

We are a group of techies and professionals, and the vision is for all of us to forge sustainable friendships, make new professional networks, learn together, and have meaningful interactions within the community!

Some rules and guidelines below. Feel free to ping any of the community leads about them!

Treat everyone respectfully, even when you are posting anonymously :)

Always be kind and supportive

Contribute by engaging with the community!

No spam, job-postings, or marketing material for services unless cleared with leads

No self-promotion without prior contributions unless cleared with leads

If you are interested to be a community lead or to be more involved with the group, please dm any of the community leads!


About Cohere:
Cohere is the leading AI platform for enterprise. Our world-class AI is uniquely suited to the needs of business, unlocking unprecedented ease-of-use, accessibility, and data privacy. Cohere's platform is cloud-agnostic, accessible through API as a managed service, and can be deployed on virtual private cloud (VPC) or even on-site to meet companies where their data is, offering the highest levels of flexibility and control.

Founded by Google Brain alumni and a co-author of the seminal Transformer research paper, Cohere is on a mission to transform enterprises and their products with AI that unlocks a more intuitive way to generate, search, and summarize information than ever before. We are backed by group of global institutional and strategic investors including Index Ventures, Oracle, NVIDIA, Salesforce Ventures, Inovia Capital, DTCP, Mirae Asset, Radical Ventures, Section 32, and Tiger Global, as well as several AI luminaries, including Geoffrey Hinton, Jeff Dean, Fei-Fei Li, Pieter Abbeel, and Raquel Urtasun.
1

Members

0

Attendees

0

Events

0

Superhosts