New York tech events, New York startup events, New York, Badgley Mischka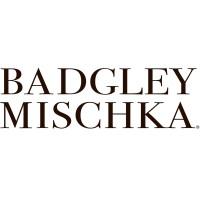 Badgley Mischka @ New York

We are a group of techies and professionals, and the vision is for all of us to forge sustainable friendships, make new professional networks, learn together, and have meaningful interactions within the community!

Some rules and guidelines below. Feel free to ping any of the community leads about them!

Treat everyone respectfully, even when you are posting anonymously :)

Always be kind and supportive

Contribute by engaging with the community!

No spam, job-postings, or marketing material for services unless cleared with leads

No self-promotion without prior contributions unless cleared with leads

If you are interested to be a community lead or to be more involved with the group, please dm any of the community leads!


About Badgley Mischka:
Badgley Mischka continues to grace the covers of countless magazines including Vogue and Women's Wear Daily. Favorites of Hollywood stylists and fashion icons alike, their designs are always the highlight of the red carpet and continue to inspire trends. They became instrumental in the fashion of Hollywood and society, dressing Halle Berry, Jennifer Garner, and presidential daughters Jenna and Barbara Bush, among others. Most recently, Kate Winslet chose Badgley Mischka at this year's Oscars, and Megan Mullally, Jaime Pressly wore Badgley Mischka gowns at the Emmys and Carrie Underwood wore Badgley at the Emmys, all looking the definition of glamour.

Hailed by Vogue as among the "Top 10 American Designers"​ and the darlings of the young Hollywood set, Mark Badgley and James Mischka have made their mark with the most glamorous and stylish evening wear. Everyone from presidential daughters to Hollywood award-winners have chosen Badgley Mischka to ensure they look their best during some of the most memorable and stylish events of their lives, from awards ceremonies to weddings. Badgley Mischka is sold in the most prestigious stores in the world including Bergdorf Goodman, Neiman Marcus and Saks Fifth Avenue.
2

Members

0

Attendees

0

Events

0

Superhosts