New York tech events, New York startup events, New York, Montréal International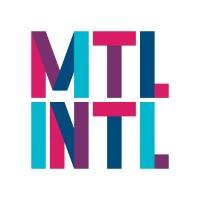 Montréal International @ New York

We are a group of techies and professionals, and the vision is for all of us to forge sustainable friendships, make new professional networks, learn together, and have meaningful interactions within the community!

Some rules and guidelines below. Feel free to ping any of the community leads about them!

Treat everyone respectfully, even when you are posting anonymously :)

Always be kind and supportive

Contribute by engaging with the community!

No spam, job-postings, or marketing material for services unless cleared with leads

No self-promotion without prior contributions unless cleared with leads

If you are interested to be a community lead or to be more involved with the group, please dm any of the community leads!


About Montréal International:
We are the official economic development and promotion agency for the Montréal region.

Whatever projects you may be planning—investment, setting up or expansion—we are there to welcome you and help you succeed. Our services are free and confidential.

Profiting from both its European and North American heritage, Greater Montréal is unique among North American metropolises in that it actively leverages creativity as an economic, social and cultural driving force.
It is also the only metropolis to offer businesses an ideal combination of factors that are key to success: competitive operating costs, direct access to the US market, a highly qualified workforce and a world-renowned quality of life.
1

Members

0

Attendees

0

Events

0

Superhosts