New York tech events, New York startup events, New York, Entrepreneurs Roundtable Accelerator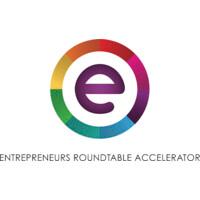 Entrepreneurs Roundtable Accelerator @ New York

We are a group of techies and professionals, and the vision is for all of us to forge sustainable friendships, make new professional networks, learn together, and have meaningful interactions within the community!

Some rules and guidelines below. Feel free to ping any of the community leads about them!

Treat everyone respectfully, even when you are posting anonymously :)

Always be kind and supportive

Contribute by engaging with the community!

No spam, job-postings, or marketing material for services unless cleared with leads

No self-promotion without prior contributions unless cleared with leads

If you are interested to be a community lead or to be more involved with the group, please dm any of the community leads!


About Entrepreneurs Roundtable Accelerator:
Entrepreneurs Roundtable Accelerator (ERA) is New York City's leading technology accelerator and early-stage venture capital fund. It has invested in 300+ start-ups since launching in 2011. Our alumni companies, who come from all over the world, are already playing leading roles in the evolution of virtually every major global industry. To date, ERA alumni companies have raised more than $1.7 billion in capital and collectively exceed $10 billion in market capitalization.

ERA runs two four-month sessions per year one each in the winter and summer. We invest $150,000 on a post-money SAFE in return for 6% of each company selected. In addition to this financial investment, our companies are immersed in our mentor-driven program. We also provide free office space, free hosting credits with several major cloud providers, and additional benefits through our legal, finance, accounting, and other business-service partners.
1

Members

0

Attendees

0

Events

0

Superhosts