New York tech events, New York startup events, New York, Federal Office of Public Health FOPH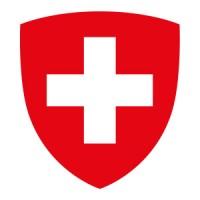 Federal Office of Public Health FOPH @ New York

We are a group of techies and professionals, and the vision is for all of us to forge sustainable friendships, make new professional networks, learn together, and have meaningful interactions within the community!

Some rules and guidelines below. Feel free to ping any of the community leads about them!

Treat everyone respectfully, even when you are posting anonymously :)

Always be kind and supportive

Contribute by engaging with the community!

No spam, job-postings, or marketing material for services unless cleared with leads

No self-promotion without prior contributions unless cleared with leads

If you are interested to be a community lead or to be more involved with the group, please dm any of the community leads!


About Federal Office of Public Health FOPH:
Dedicated to the health of everyone in Switzerland

Our aim is high: health and a high level of wellbeing for everyone. That's what we work for at the Federal Office of Public Health. We're a team of experts with a very broad range of skills. Our work is challenging, and we tackle it by sharing what we know with one another. We're dependable, open and respectful.

Our working environment is attractive and family-friendly. We value people's personal lifestyle choices. Mobile, flexible working is important to us. We welcome new specialists – people who want to work with us for a greater cause, for the common good

What you can count on is this:
- five to seven weeks of holiday
- mobile, flexible working (for most jobs)
- generous training and development opportunities
- good social benefits and a solidly financed pension fund
- many options for transitioning to retirement

With us you can achieve a good balance of work and personal life:

- four months of maternity leave, twenty days of paternity leave, two months leave if you adopt
- financial support with childcare
- the option of reducing working hours after having or adopting children
- assistance on your way back into the workplace, for example after prolonged illness

We're not only dedicated to keeping the general public healthy. The health of our employees is also important. Since 2020 we've had the Friendly Work Space® label.
1

Members

0

Attendees

0

Events

0

Superhosts