St. Petersburg tech events, St. Petersburg startup events, St. Petersburg, Omada Health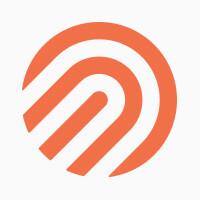 Omada Health @ St. Petersburg

We are a group of techies and professionals, and the vision is for all of us to forge sustainable friendships, make new professional networks, learn together, and have meaningful interactions within the community!

Some rules and guidelines below. Feel free to ping any of the community leads about them!

Treat everyone respectfully, even when you are posting anonymously :)

Always be kind and supportive

Contribute by engaging with the community!

No spam, job-postings, or marketing material for services unless cleared with leads

No self-promotion without prior contributions unless cleared with leads

If you are interested to be a community lead or to be more involved with the group, please dm any of the community leads!


About Omada Health:
Omada Health is a virtual-first healthcare provider that nurtures lifelong health, one day at a time. Omada care teams help individuals living with chronic conditions achieve long-term health improvements by combining the latest clinical protocols and breakthrough behavior science.

Working with over 1,800 enterprise customers – including Fortune 500 and small- and medium-sized employers, health plans, and health systems – Omada delivers personalized interventions for prediabetes, diabetes, hypertension and musculoskeletal issues.

Omada's virtual care programs are clinically supported and evidence-based, and the results have been published in 26 peer-reviewed publications. Omada builds programs that employees don't just try, but stick with – resulting in reduced healthcare costs that deliver long term changes in health behavior and increased ROI.

The foundation of Omada's success is a strong, vibrant work culture, which helped earn the company the distinction of becoming an officially certified Great Place to Work. Omada's ability to leverage clinical results and technology helps amplify and extend the influence of their real human care teams - from health coaches to clinical specialists.

Omada has enrolled nearly one million members across all 50 states. Our partners include Fortune 500 companies, health plans and health systems across the country.
2

Members

0

Attendees

0

Events

0

Superhosts