New York tech events, New York startup events, New York, University of Wisconsin-Whitewater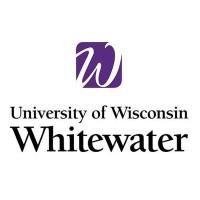 University of Wisconsin-Whitewater @ New York

We are a group of techies and professionals, and the vision is for all of us to forge sustainable friendships, make new professional networks, learn together, and have meaningful interactions within the community!

Some rules and guidelines below. Feel free to ping any of the community leads about them!

Treat everyone respectfully, even when you are posting anonymously :)

Always be kind and supportive

Contribute by engaging with the community!

No spam, job-postings, or marketing material for services unless cleared with leads

No self-promotion without prior contributions unless cleared with leads

If you are interested to be a community lead or to be more involved with the group, please dm any of the community leads!


About University of Wisconsin-Whitewater:
Welcome to the University of Wisconsin-Whitewater. Since 1868, UW-Whitewater has provided an exceptional learning experience for its students. We're proud of our history and excited about our future.

There is much to celebrate on this campus. We are proud of our faculty and staff who helped name UW-Whitewater one of the Top 100 Workplaces in southeastern Wisconsin. Our students continue to contribute to area communities by providing thousands of hours of volunteer time to help improve the lives of others. We are proud of our award-winning programs, student organizations and our national championship football, men's wheelchair basketball and rugby teams. No matter what we do, we strive to be the best that we can be.

Our faculty and staff and students continue to excel in research and engagement with our region. Our faculty and staff from all our colleges - Arts and Communication, Letters and Sciences, Education and Professional Studies, and Business and Economics - continue to blend research and teaching. The joint project with the city of Whitewater known as Whitewater University Technology Park is just one of many examples of how we use our expertise on campus to help the region.
1

Members

0

Attendees

0

Events

0

Superhosts