New York tech events, New York startup events, New York, Axioned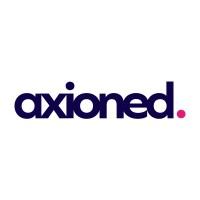 Axioned @ New York
We are a group of techies and professionals, and the vision is for all of us to forge sustainable friendships, make new professional networks, learn together, and have meaningful interactions within the community!
Some rules and guidelines below. Feel free to ping any of the community leads about them!
Treat everyone respectfully, even when you are posting anonymously :)
Always be kind and supportive
Contribute by engaging with the community!
No spam, job-postings, or marketing material for services unless cleared with leads
No self-promotion without prior contributions unless cleared with leads
If you are interested to be a community lead or to be more involved with the group, please dm any of the community leads!
About Axioned:
Axioned designs, builds, launches and enhances digital user experiences that give life to new ideas and businesses.
We primarily do this for…
- Health & Wellness Companies
- Education, Training & Assessment Companies
- Agencies/Consultancies
Our work includes…
- Custom Applications
- B2B Saas Platforms
- B2C Mobile Apps
- Websites and Web Experiences
Why us?
- Our experience; case studies, client testimonials/references.
- Our agile and iterative approach; especially for bigger asks/projects.
- Flexibly working with our clients to establish the most optimal cost/time/quality approach.
Case Studies
www.axioned.com/work
Clients include: Evoke Group, ClearForMe, Brunswick Group, Culture15, Education Dynamics, Shutterstock, & others.
2

Members

0

Attendees

0

Events

0

Superhosts