New York tech events, New York startup events, New York, Advertiser Perceptions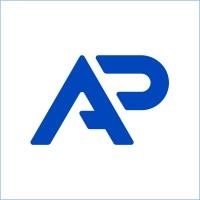 Advertiser Perceptions @ New York
We are a group of techies and professionals, and the vision is for all of us to forge sustainable friendships, make new professional networks, learn together, and have meaningful interactions within the community!
Some rules and guidelines below. Feel free to ping any of the community leads about them!
Treat everyone respectfully, even when you are posting anonymously :)
Always be kind and supportive
Contribute by engaging with the community!
No spam, job-postings, or marketing material for services unless cleared with leads
No self-promotion without prior contributions unless cleared with leads
If you are interested to be a community lead or to be more involved with the group, please dm any of the community leads!
About Advertiser Perceptions:
Advertiser Perceptions is the leader in providing research-based strategic market intelligence to the complex and dynamic media, advertising, and ad tech industries.
Our curated, proprietary Ad PROS™ Network and deep relationships with the largest advertisers provide clients with an unbiased view of the market, their brand, and the competition. Our experts provide timely and actionable guidance enabling clients to improve their products and services, strengthen their brands, and drive more revenue. The largest, most innovative global media and ad technology businesses rely on Advertiser Perceptions.
We invite you to contact us to evaluate the status and health of your brand vis-à-vis your competition. Or if you'd like more information about our data-driven insights and consultative services call 212-626-6883 or
Info@AdvertiserPerceptions.com.
1

Members

0

Attendees

0

Events

0

Superhosts