New York tech events, New York startup events, New York, Memorial Sloan Kettering Cancer Center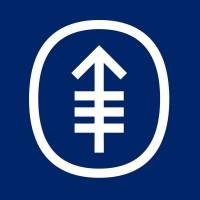 Memorial Sloan Kettering Cancer Center @ New York

We are a group of techies and professionals, and the vision is for all of us to forge sustainable friendships, make new professional networks, learn together, and have meaningful interactions within the community!

Some rules and guidelines below. Feel free to ping any of the community leads about them!

Treat everyone respectfully, even when you are posting anonymously :)

Always be kind and supportive

Contribute by engaging with the community!

No spam, job-postings, or marketing material for services unless cleared with leads

No self-promotion without prior contributions unless cleared with leads

If you are interested to be a community lead or to be more involved with the group, please dm any of the community leads!


About Memorial Sloan Kettering Cancer Center:
The people of Memorial Sloan Kettering Cancer Center (MSK) are united by a singular mission: ending cancer for life. Our specialized care teams provide personalized, compassionate, expert care to patients of all ages. Informed by basic research done at our Sloan Kettering Institute, scientists across MSK collaborate to conduct innovative translational and clinical research that is driving a revolution in our understanding of cancer as a disease and improving the ability to prevent, diagnose, and treat it. MSK is dedicated to training the next generation of scientists and clinicians, who go on to pursue our mission at MSK and around the globe. One of the world's most respected comprehensive centers devoted exclusively to cancer, we have been recognized as one of the top two cancer hospitals in the country by U.S. News & World Report for more than 30 years.
1

Members

0

Attendees

0

Events

0

Superhosts