New York tech events, New York startup events, New York, NeighborShare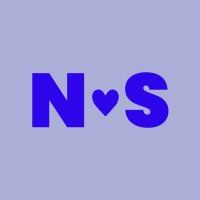 NeighborShare @ New York

We are a group of techies and professionals, and the vision is for all of us to forge sustainable friendships, make new professional networks, learn together, and have meaningful interactions within the community!

Some rules and guidelines below. Feel free to ping any of the community leads about them!

Treat everyone respectfully, even when you are posting anonymously :)

Always be kind and supportive

Contribute by engaging with the community!

No spam, job-postings, or marketing material for services unless cleared with leads

No self-promotion without prior contributions unless cleared with leads

If you are interested to be a community lead or to be more involved with the group, please dm any of the community leads!


About NeighborShare:
NeighborShare is a rapidly growing digital platform that helps local nonprofits connect households in need directly with neighbors who are eager to share. It makes it easier for the organizations to highlight specific, validated cases of need and resolve them quickly.

We know that there are many people who want to help but don't know where to start. And we also know that there are many nonprofit organizations eager to identify new resources for neighbors who are slipping through the cracks. NeighborShare is here to help make that connection.

For nonprofit organizations: We tell your stories on a far reaching digital platform that will create a brand new source of donations for your organization.

For donors: We provide vetted and real stories of families in need who will directly receive all of the money you donate.
1

Members

0

Attendees

0

Events

0

Superhosts