New York tech events, New York startup events, New York, Major League Baseball (MLB)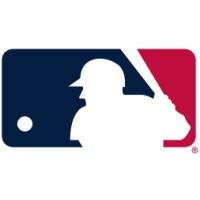 Major League Baseball (MLB) @ New York
We are a group of techies and professionals, and the vision is for all of us to forge sustainable friendships, make new professional networks, learn together, and have meaningful interactions within the community!
Some rules and guidelines below. Feel free to ping any of the community leads about them!
Treat everyone respectfully, even when you are posting anonymously :)
Always be kind and supportive
Contribute by engaging with the community!
No spam, job-postings, or marketing material for services unless cleared with leads
No self-promotion without prior contributions unless cleared with leads
If you are interested to be a community lead or to be more involved with the group, please dm any of the community leads!
About Major League Baseball (MLB):
Major League Baseball (MLB) is the most historic professional sports league in the United States and consists of 30 member clubs in the U.S. and Canada, representing the highest level of professional baseball. Led by Commissioner Robert D. Manfred, Jr., MLB remains committed to making an impact in the communities of the U.S., Canada and throughout the world, perpetuating the sport's larger role in society and permeating every facet of baseball's business, marketing, community relations and social responsibility endeavors. MLB currently features record levels of competitive balance, continues to expand its global reach through programming and content to fans all over the world, and registered records in games and minutes watched this season on
MLB.TV.
With the continued success of MLB Network and MLB digital platforms, MLB continues to find innovative ways for its fans to enjoy America's National Pastime and a truly global game. For more information on Major League Baseball, visit
www.MLB.com.
2

Members

0

Attendees

0

Events

0

Superhosts