New York tech events, New York startup events, New York, Aetna, a CVS Health Company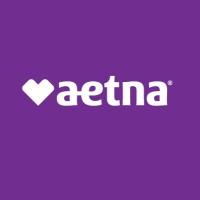 Aetna, a CVS Health Company @ New York

We are a group of techies and professionals, and the vision is for all of us to forge sustainable friendships, make new professional networks, learn together, and have meaningful interactions within the community!

Some rules and guidelines below. Feel free to ping any of the community leads about them!

Treat everyone respectfully, even when you are posting anonymously :)

Always be kind and supportive

Contribute by engaging with the community!

No spam, job-postings, or marketing material for services unless cleared with leads

No self-promotion without prior contributions unless cleared with leads

If you are interested to be a community lead or to be more involved with the group, please dm any of the community leads!


About Aetna, a CVS Health Company:
Here at Aetna, a CVS Health® company, we're building a healthier world by making health care easy, affordable and all about you. Because Healthier Happens Together™! Follow our page for company news, industry commentary, jobs and more. Founded in 1853 in Hartford, CT, Aetna® is one of the nation's leading diversified health care benefits companies, serving an estimated 39 million people with information and resources to help them make better decisions about their health. As a health care leader, we believe that our corporate responsibility starts with helping people live healthier lives. And that means using our resources to make the communities and the world we live in better places.

Diversity & Inclusion: Our focus on diversity and inclusion reflects the world around us. Having a diverse group of employees gives us a broader and deeper view of how to serve the people and businesses in our communities. As part of CVS Health, over 70% of our workforce is comprised of women.

Join us as we transform the health care system. Our employees are the cornerstone of our mission to help people live healthier lives. Get to know us, why we're passionate about what we do and what makes Aetna a great place to work.
1

Members

0

Attendees

0

Events

0

Superhosts