New York tech events, New York startup events, New York, Babson College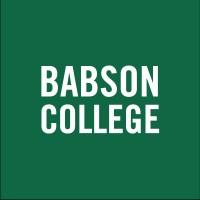 Babson College @ New York

We are a group of techies and professionals, and the vision is for all of us to forge sustainable friendships, make new professional networks, learn together, and have meaningful interactions within the community!

Some rules and guidelines below. Feel free to ping any of the community leads about them!

Treat everyone respectfully, even when you are posting anonymously :)

Always be kind and supportive

Contribute by engaging with the community!

No spam, job-postings, or marketing material for services unless cleared with leads

No self-promotion without prior contributions unless cleared with leads

If you are interested to be a community lead or to be more involved with the group, please dm any of the community leads!


About Babson College:
Babson College is the global leader in entrepreneurship education, ranked for having the No. 1 undergraduate school and MBA for entrepreneurship 26 and 30 times in a row.

An independent, not-for-profit institution, Babson is accredited by the Association to Advance Collegiate Schools of Business (AACSB), the New England Association of Schools and Colleges (NEASC), and the European Quality Improvement System (EQUIS). Each academic year, more than 2,100 undergraduate and 900 graduate students attend Babson, representing more than 80 countries.

As creators and conveners of knowledge about entrepreneurship, Babson distinguishes itself with an Undergraduate School that provides a top-flight business education blending innovative, integrated and applied business and liberal arts programs with curricular and cocurricular learning experiences; the F.W. Olin Graduate School of Business, that grants highly ranked MBA and MS degrees; an Executive Education program for professionals looking to grow in today's rapidly evolving business environment; a world-class faculty with real-world experience—87% of our full-time faculty hold a doctoral degree or its equivalent, and are accomplished entrepreneurs, executives, scholars, authors, researchers, poets, and artists; global research projects that are used as key benchmarking indicators by a number of distinguished regional, national and supranational authorities around the world; and Babson Global, which works with corporate, university, government, and foundation partners to advance entrepreneurship education and Entrepreneurial Thought and Action worldwide.
2

Members

0

Attendees

0

Events

0

Superhosts