New York tech events, New York startup events, New York, Kiva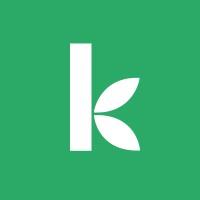 Kiva @ New York
We are a group of techies and professionals, and the vision is for all of us to forge sustainable friendships, make new professional networks, learn together, and have meaningful interactions within the community!
Some rules and guidelines below. Feel free to ping any of the community leads about them!
Treat everyone respectfully, even when you are posting anonymously :)
Always be kind and supportive
Contribute by engaging with the community!
No spam, job-postings, or marketing material for services unless cleared with leads
No self-promotion without prior contributions unless cleared with leads
If you are interested to be a community lead or to be more involved with the group, please dm any of the community leads!
About Kiva:
Kiva (
www.kiva.org
) is a mission-driven technology non-profit. We run a global marketplace platform for crowd-funded micro-loans to serve the financially excluded in sectors such as education, water, clean energy, and refugee resettlement. Kiva combines the culture and approach of an internet start-up with a mission to alleviate poverty. We aim to drive social impact and enable opportunity while providing a borrower-to-lender connection: "Loans that change lives."​
In just 15 years, Kiva has raised nearly $1.5 billion in loan capital for more than 2 million borrowers in 84 countries. Kiva's lenders fund over $1 million in loans every 3 days.
Headquartered in San Francisco, Kiva's team has 100+ employees and 450+ volunteers worldwide.
2

Members

0

Attendees

0

Events

0

Superhosts