New York tech events, New York startup events, New York, Mariner Wealth Advisors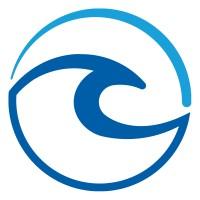 Mariner Wealth Advisors @ New York
We are a group of techies and professionals, and the vision is for all of us to forge sustainable friendships, make new professional networks, learn together, and have meaningful interactions within the community!
Some rules and guidelines below. Feel free to ping any of the community leads about them!
Treat everyone respectfully, even when you are posting anonymously :)
Always be kind and supportive
Contribute by engaging with the community!
No spam, job-postings, or marketing material for services unless cleared with leads
No self-promotion without prior contributions unless cleared with leads
If you are interested to be a community lead or to be more involved with the group, please dm any of the community leads!
About Mariner Wealth Advisors:
Mariner Wealth Advisors is a leading national wealth advisory firm. Mariner's wealth advisory teams help clients achieve & maintain financial peace of mind – preserving the wealth they have created & building a legacy for future generations of family & business leaders. To do so, we provide holistic, innovative & client-focused solutions. We bring together talented resources, innovative offerings & proactive advice with a single purpose in mind – to deliver confidence to our clients so they can focus on what's most important.
Our clients include individuals, families & institutions. Our wealth solutions include:
• Wealth planning
• Investment advisory services
• Multi-generational wealth planning
• Risk Management
• Philanthropy
• Executive compensation planning
• Business succession planning
• Family office services
• Retirement planning
To learn more about us, please visit
marinerwealthadvisors.com.
Mariner Wealth Advisors ("MWA") is an SEC registered investment adviser. Registration as an investment adviser does not imply a certain level of skill or training. For additional information, including fees and services, please read detailed disclosures carefully before you invest at
http://www.marinerwealthadvisors.com/legal.
The information included here may include statements concerning financial market trends and/or individual stocks and is based on current market conditions, which will fluctuate and may be superseded by subsequent market events or for other reasons. Any posted content is intended strictly for informational/educational purposes. It should not be construed as investment, tax, or legal advice, a solicitation, or a recommendation to buy or sell any security or investment product. Investing involves risk and the potential to lose principal. Please contact your financial, tax, and legal professionals for more information specific to your situation.
2

Members

0

Attendees

0

Events

0

Superhosts