Jersey City tech events, Jersey City startup events, Jersey City, Barclays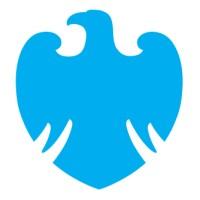 Barclays @ Jersey City

We are a group of techies and professionals, and the vision is for all of us to forge sustainable friendships, make new professional networks, learn together, and have meaningful interactions within the community!

Some rules and guidelines below. Feel free to ping any of the community leads about them!

Treat everyone respectfully, even when you are posting anonymously :)

Always be kind and supportive

Contribute by engaging with the community!

No spam, job-postings, or marketing material for services unless cleared with leads

No self-promotion without prior contributions unless cleared with leads

If you are interested to be a community lead or to be more involved with the group, please dm any of the community leads!


About Barclays:
Barclays is a British universal bank. We are diversified by business, by different types of customers and clients, and by geography. Our businesses include consumer banking and payments operations around the world, as well as a top-tier, full service, global corporate and investment bank, all of which are supported by our service company which provides technology, operations and functional services across the Group.

With over 325 years of history and expertise in banking, Barclays operates in over 40 countries and employs approximately 83,500 people. Barclays moves, lends, invests and protects money for customers and clients worldwide.

Barclays is a trading name of Barclays Bank PLC and its subsidiaries. Barclays Bank PLC is registered in England and is authorised by the Prudential Regulation Authority and regulated by the Financial Conduct Authority and the Prudential Regulation Authority. Registered in England. Registered No. 1026167. Registered office: 1 Churchill Place, London E14 5HP.
2

Members

0

Attendees

0

Events

0

Superhosts