New York tech events, New York startup events, New York, Rainbow Secure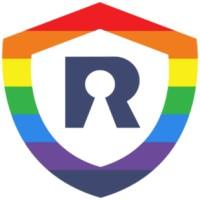 Rainbow Secure @ New York

We are a group of techies and professionals, and the vision is for all of us to forge sustainable friendships, make new professional networks, learn together, and have meaningful interactions within the community!

Some rules and guidelines below. Feel free to ping any of the community leads about them!

Treat everyone respectfully, even when you are posting anonymously :)

Always be kind and supportive

Contribute by engaging with the community!

No spam, job-postings, or marketing material for services unless cleared with leads

No self-promotion without prior contributions unless cleared with leads

If you are interested to be a community lead or to be more involved with the group, please dm any of the community leads!


About Rainbow Secure:
Rainbow Secure provides a strong, single sign on & user identity management platform for enterprises, small and medium-sized businesses, universities, non-profits, & government agencies in the United States. Rainbow Secure offer a solution platform that offers a suite of products to manage and secure identities, such as unified directory, a cloud-based system of record to store and secure user, application, and device profiles for an organization; and Single Sign-On that enables users to access their applications in the cloud or on-premises from various devices with a single entry of their user credentials. It also provides Smart Multi-layer Multi-Factor Authentication, a product that provides an additional layer of security for cloud, mobile, and Web applications, as well as for data; Lifecycle Management, which enables IT organizations or developers to manage a user's identity throughout its lifecycle; location based access control gateway to secure cloud infrastructure; local on premise access solution that enables organizations to extend the Rainbow Secure Identity from the cloud to their existing on-premise applications. In addition, the company offers cyber risk assessments, cyber risk management and security awareness training, and professional services.

Rainbow Secure mission is to provide Security that is invinsible, fun & strong. We started to solve login pain. A pain for users and companies, costing them time and money and still facing cyber threats. We are building platform to make digital transformation secure, usable and successful for Employees, Customers & Partners with no security pain and no privacy issues, assisted by AI monitoring.

We help companies across multiple industries prepare for compliance requirements such as HIPAA, SOX, 21 CFR Part 11, CMMC, CMMI, ISO, CCPA, GDPR, NIST

Members will get highlighted in our social media campaigns showcasing how you are creating modern and secure workplace experience.
1

Members

0

Attendees

0

Events

0

Superhosts