New York tech events, New York startup events, New York, Cresta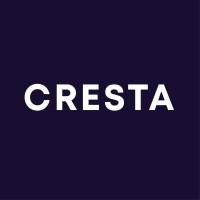 Cresta @ New York

We are a group of techies and professionals, and the vision is for all of us to forge sustainable friendships, make new professional networks, learn together, and have meaningful interactions within the community!

Some rules and guidelines below. Feel free to ping any of the community leads about them!

Treat everyone respectfully, even when you are posting anonymously :)

Always be kind and supportive

Contribute by engaging with the community!

No spam, job-postings, or marketing material for services unless cleared with leads

No self-promotion without prior contributions unless cleared with leads

If you are interested to be a community lead or to be more involved with the group, please dm any of the community leads!


About Cresta:
Contact Centers are challenged to increase their agent efficiency and effectiveness in the face of high attrition, poor training, and managers who can only review less than 3% of interactions. Cresta turns real-time insights into real-time actions to make contact centers smarter and drive business results. We use generative AI to provide dynamic, real-time guidance to sales and service agents based on the best practices of your top performers, and let managers see and track every conversation and agent progress to create personalized coaching plans. Cresta was born out of the Stanford AI Lab and is backed by Greylock Partners, Sequoia, and Andreessen Horowitz. We are proud to be working with companies like Intuit, Cox Communications, Dropbox, and Blue Nile.
1

Members

0

Attendees

0

Events

0

Superhosts