New York tech events, New York startup events, New York, Capital One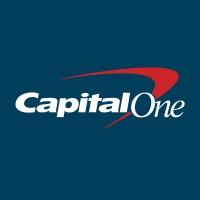 Capital One @ New York
We are a group of techies and professionals, and the vision is for all of us to forge sustainable friendships, make new professional networks, learn together, and have meaningful interactions within the community!
Some rules and guidelines below. Feel free to ping any of the community leads about them!
Treat everyone respectfully, even when you are posting anonymously :)
Always be kind and supportive
Contribute by engaging with the community!
No spam, job-postings, or marketing material for services unless cleared with leads
No self-promotion without prior contributions unless cleared with leads
If you are interested to be a community lead or to be more involved with the group, please dm any of the community leads!
About Capital One:
At Capital One, we're changing banking for good. We were founded on the belief that no one should be locked out of the financial system. We're dedicated to helping foster a world where everyone has an equal opportunity to prosper.
We're a bank. But we don't think like one. We're always thinking about what's next. About how we can innovate. Inspire. And develop the tools our customers need to improve their financial lives. That's where you come in. Your ideas, your experiences and your skills will help us make banking simpler. Working here is about doing bold things. And having that feeling like you belong right where you are. Because we're doing cool work that lets you have a life outside of work. That's life at Capital One.
All qualified applicants will receive consideration for employment without regard to race, color, religion, sex, sexual orientation, gender identity, national origin, disability, or status as a protected veteran.
View our Social Media Community Guidelines
https://www.capitalone.com/digital/social-media/
2

Members

0

Attendees

0

Events

0

Superhosts