New York tech events, New York startup events,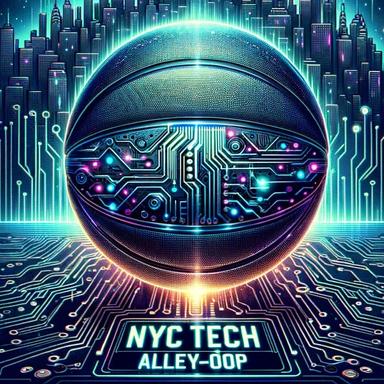 NYC Tech Alley-Oop
🏀 Hey Hoopers & Techies! 🏀

Welcome to NYC Tech Alley-Oop! We're all about good vibes, great hoops, and even better company right in the heart of New York. Whether you're here to shoot threes, share startup/tech stories, or just chill with some cool folks, you've found your community.

🤝 Mix & Mingle: From founders to investors to operators, we're a mishmash of tech heads who love basketball. Come for the game, stay for the network!

🏀 All Skills Welcome: Haven't touched a ball for a while? No worries. Got skills? Show 'em off. We're here for it all.

🤖 Tech Talk & Alley-Oops: Share a play, share a project. We're all ears—and we've got some pretty slick moves on the court too!

Ready to Roll? Grab your sneakers, bring your A-game (both tech and hoops!), and jump into the action. NYC Tech Alley-Oop is the place to be!

See ya on the court! 🎉

🚫 The only rule: no a-hole!
2

Members

0

Attendees

0

Events

0

Superhosts