Cambridge tech events, Cambridge startup events, Cambridge, Iterative Health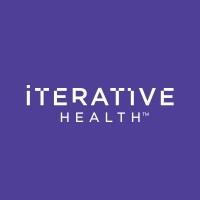 Iterative Health @ Cambridge

We are a group of techies and professionals, and the vision is for all of us to forge sustainable friendships, make new professional networks, learn together, and have meaningful interactions within the community!

Some rules and guidelines below. Feel free to ping any of the community leads about them!

Treat everyone respectfully, even when you are posting anonymously :)

Always be kind and supportive

Contribute by engaging with the community!

No spam, job-postings, or marketing material for services unless cleared with leads

No self-promotion without prior contributions unless cleared with leads

If you are interested to be a community lead or to be more involved with the group, please dm any of the community leads!


About Iterative Health:
Iterative Health is pioneering the use of artificial intelligence-based precision medicine in gastroenterology (GI), with the aim of helping to optimize clinical trials investigating treatment of inflammatory bowel disease (IBD). We use advanced machine learning and computer vision to interpret endoscopic images along with other types of data, helping clinicians to better assess patients with potential GI problems. This gives practitioners enhanced capabilities in the detection, annotation, disease scoring and treatment of GI related diseases.

Iterative Health is initially applying these advances towards standardizing disease severity characterization for inflammatory bowel disease. Ultimately, the company aims to establish more meaningful endpoints to serve as better predictors of both therapeutic response and disease outcomes. The company is headquartered in Cambridge, Massachusetts.
2

Members

0

Attendees

0

Events

0

Superhosts