New York tech events, New York startup events, New York, BBG Ventures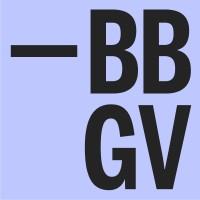 BBG Ventures @ New York

We are a group of techies and professionals, and the vision is for all of us to forge sustainable friendships, make new professional networks, learn together, and have meaningful interactions within the community!

Some rules and guidelines below. Feel free to ping any of the community leads about them!

Treat everyone respectfully, even when you are posting anonymously :)

Always be kind and supportive

Contribute by engaging with the community!

No spam, job-postings, or marketing material for services unless cleared with leads

No self-promotion without prior contributions unless cleared with leads

If you are interested to be a community lead or to be more involved with the group, please dm any of the community leads!


About BBG Ventures:
BBG Ventures is a NYC-based, early-stage fund backing big ideas that will reshape the way we live. BBGV backs typically overlooked female founders who are building scalable solutions to problems that millions of people face — and that the founder understands firsthand. BBGV's most recent $50M Fund III addresses large categories demanding reinvention: health and wellbeing; the future of education and work; climate friendly commerce; overlooked and emerging consumers.
1

Members

0

Attendees

0

Events

0

Superhosts