New York tech events, New York startup events, New York, Morgan Stanley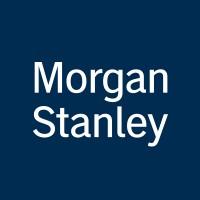 Morgan Stanley @ New York

We are a group of techies and professionals, and the vision is for all of us to forge sustainable friendships, make new professional networks, learn together, and have meaningful interactions within the community!

Some rules and guidelines below. Feel free to ping any of the community leads about them!

Treat everyone respectfully, even when you are posting anonymously :)

Always be kind and supportive

Contribute by engaging with the community!

No spam, job-postings, or marketing material for services unless cleared with leads

No self-promotion without prior contributions unless cleared with leads

If you are interested to be a community lead or to be more involved with the group, please dm any of the community leads!


About Morgan Stanley:
Morgan Stanley (NYSE: MS) is a leading global financial services firm providing a wide range of investment banking, securities, wealth management and investment management services. With offices in 42 countries, our firm's employees serve clients worldwide including corporations, governments, institutions and individuals.

We are committed to maintaining the first-class service and high standard of excellence that have always defined the firm and everything we do is guided by our five core values: Do the right thing, put clients first, lead with exceptional ideas, commit to diversity and inclusion, and give back.
1

Members

0

Attendees

0

Events

0

Superhosts