New York tech events, New York startup events, New York, LSEG Data & Analytics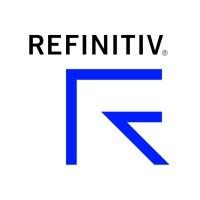 LSEG Data & Analytics @ New York
We are a group of techies and professionals, and the vision is for all of us to forge sustainable friendships, make new professional networks, learn together, and have meaningful interactions within the community!
Some rules and guidelines below. Feel free to ping any of the community leads about them!
Treat everyone respectfully, even when you are posting anonymously :)
Always be kind and supportive
Contribute by engaging with the community!
No spam, job-postings, or marketing material for services unless cleared with leads
No self-promotion without prior contributions unless cleared with leads
If you are interested to be a community lead or to be more involved with the group, please dm any of the community leads!
About LSEG Data & Analytics:
Refinitiv, an LSEG (London Stock Exchange Group) business, is one of the world's largest providers of financial markets data and infrastructure. With $6.25 billion in revenue, over 40,000 customers and 400,000 end users across 190 countries, Refinitiv is powering participants across the global financial marketplace. We provide information, insights, and technology that enable customers to execute critical investing, trading and risk decisions with confidence. By combining a unique open platform with best-in-class data and expertise, we connect people to choice and opportunity – driving performance, innovation and growth for our customers and partners.
Now, as part of LSEG we are underpinned by the strength and stability of a more than 300-year-old organisation, broadening our capacity to positively impact the financial community — be it in trading and banking, investment, wealth, customer and third-party risk, and enterprise data solutions.
We draw on cleaner, richer, more readily accessible data to support the use of advanced technologies like AI and machine learning – helping our customers gain greater insight, fuel more rapid innovation, and successfully navigate this time of unparalleled change.
LSEG is headquartered in the United Kingdom, with significant operations in 70 countries across EMEA, North America, Latin America and Asia Pacific.
Visit
www.refinitiv.com.
Read our perspectives:
www.refinitiv.com/perspectives.
Join the global social community on Twitter, Facebook, Instagram and YouTube.
1

Members

0

Attendees

0

Events

0

Superhosts