New York tech events, New York startup events, New York, illuminem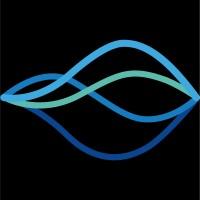 illuminem @ New York
We are a group of techies and professionals, and the vision is for all of us to forge sustainable friendships, make new professional networks, learn together, and have meaningful interactions within the community!
Some rules and guidelines below. Feel free to ping any of the community leads about them!
Treat everyone respectfully, even when you are posting anonymously :)
Always be kind and supportive
Contribute by engaging with the community!
No spam, job-postings, or marketing material for services unless cleared with leads
No self-promotion without prior contributions unless cleared with leads
If you are interested to be a community lead or to be more involved with the group, please dm any of the community leads!
About illuminem:
𝐢𝐥𝐥𝐮𝐦𝐢𝐧𝐞𝐦.𝐜𝐨𝐦 𝐢𝐬 𝐭𝐡𝐞 𝐥𝐞𝐚𝐝𝐢𝐧𝐠 𝐬𝐮𝐬𝐭𝐚𝐢𝐧𝐚𝐛𝐢𝐥𝐢𝐭𝐲 𝐢𝐧𝐟𝐨𝐫𝐦𝐚𝐭𝐢𝐨𝐧, 𝐝𝐚𝐭𝐚, 𝐚𝐧𝐝 𝐬𝐨𝐥𝐮𝐭𝐢𝐨𝐧𝐬 𝐩𝐥𝐚𝐭𝐟𝐨𝐫𝐦.
It empowers users to monitor & compare the ESG performance of any company (from emissions to women engagement), discover insights from the 𝐰𝐨𝐫𝐥𝐝'𝐬 𝐥𝐚𝐫𝐠𝐞𝐬𝐭 𝐞𝐱𝐩𝐞𝐫𝐭 𝐧𝐞𝐭𝐰𝐨𝐫𝐤 𝐢𝐧 𝐬𝐮𝐬𝐭𝐚𝐢𝐧𝐚𝐛𝐢𝐥𝐢𝐭𝐲 (1,000+ climate ministers, scientists and CEOs), stay updated with 𝐮𝐧𝐥𝐢𝐦𝐢𝐭𝐞𝐝 𝐢𝐧𝐝𝐮𝐬𝐭𝐫𝐲 𝐧𝐞𝐰𝐬, and find the right 𝐬𝐨𝐥𝐮𝐭𝐢𝐨𝐧 for their sustainability needs among hundreds of corporate partners in our Global ESG Alliance (analysis, services, expert and customer engagement).
Welcome to a community of 150,000+ sustainability leaders in over 110 countries.... and our journey is just beginning!
🏆 illuminem has been selected by AngelList as a 𝐓𝐨𝐩 𝐃𝐢𝐠𝐢𝐭𝐚𝐥 𝐒𝐭𝐚𝐫𝐭𝐮𝐩 𝐢𝐧 𝐄𝐮𝐫𝐨𝐩𝐞, by Startup Italia as Top Innovator of Italy in 2023, and by Stratup Geek the #1 Startup in Venice
⚡ Become one of our pioneers, gaining exclusive access to our new ESG platform on
illuminem.com/pricing
📣 Publish your insights among our Sustainability Thought Leaders!
💡 𝐒𝐮𝐛𝐬𝐜𝐫𝐢𝐛𝐞 𝐭𝐨 𝐨𝐮𝐫 𝐚𝐜𝐜𝐥𝐚𝐢𝐦𝐞𝐝 𝐟𝐫𝐞𝐞 𝐚𝐧𝐝 𝐩𝐫𝐞𝐦𝐢𝐮𝐦 𝐢𝐥𝐥𝐮𝐦𝐢𝐧𝐞𝐦 𝐧𝐞𝐰𝐬𝐥𝐞𝐭𝐭𝐞𝐫𝐬, to receive weekly the world's Top 10 Most Trending Sustainability news & insights for your industry! Welcome to the future of information on
illuminem.com/newsletter
2

Members

0

Attendees

0

Events

0

Superhosts