New York tech events, New York startup events, New York, Talent Hunt Group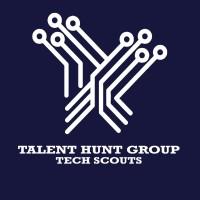 Talent Hunt Group @ New York

We are a group of techies and professionals, and the vision is for all of us to forge sustainable friendships, make new professional networks, learn together, and have meaningful interactions within the community!

Some rules and guidelines below. Feel free to ping any of the community leads about them!

Treat everyone respectfully, even when you are posting anonymously :)

Always be kind and supportive

Contribute by engaging with the community!

No spam, job-postings, or marketing material for services unless cleared with leads

No self-promotion without prior contributions unless cleared with leads

If you are interested to be a community lead or to be more involved with the group, please dm any of the community leads!


About Talent Hunt Group:
Talent Hunt Group blends emerging technologies and management consulting to help fast growing companies achieve bottom-line improvement. We focus on identifying and attracting technology professionals for internet & digital media services, start-ups & emerging technology based companies. We successfully recruit permanent and contract business professionals for a range of high profile clients. The success of this business is based on understanding our customers exact needs, an ability to leverage our extensive contact network, and a pace of work that makes even a complex search seem quite simple. By bringing a superior level of service to its approach, Talent Hunt Group has earned a reputation for quality and delivery.
2

Members

0

Attendees

0

Events

0

Superhosts