New York tech events, New York startup events, New York, OC&C Strategy Consultants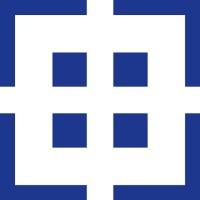 OC&C Strategy Consultants @ New York
We are a group of techies and professionals, and the vision is for all of us to forge sustainable friendships, make new professional networks, learn together, and have meaningful interactions within the community!
Some rules and guidelines below. Feel free to ping any of the community leads about them!
Treat everyone respectfully, even when you are posting anonymously :)
Always be kind and supportive
Contribute by engaging with the community!
No spam, job-postings, or marketing material for services unless cleared with leads
No self-promotion without prior contributions unless cleared with leads
If you are interested to be a community lead or to be more involved with the group, please dm any of the community leads!
About OC&C Strategy Consultants:
At OC&C Strategy Consultants we have more than 35 years of experience at unpicking the most complex business challenges with simple, uncommon sense.
We're an international consulting firm, spanning 10 countries, but we've never seen size as an end in itself. Our expertise is focused on a few core specialisms, allowing us to deliver results that get noticed.
Our people are agile thinkers, cut from different cloths but united by a relentless curiosity and desire to solve problems. To us, each client challenge is unique, so boilerplate solutions don't cut it.
We interrogate a problem until we find its root. Then we develop a powerful way to solve it. We don't duck the difficult answers, we give clients the strategies they need.
Learn more about us at
occstrategy.com
1

Members

0

Attendees

0

Events

0

Superhosts