New York tech events, New York startup events, New York, Auburn University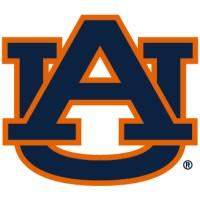 Auburn University @ New York

We are a group of techies and professionals, and the vision is for all of us to forge sustainable friendships, make new professional networks, learn together, and have meaningful interactions within the community!

Some rules and guidelines below. Feel free to ping any of the community leads about them!

Treat everyone respectfully, even when you are posting anonymously :)

Always be kind and supportive

Contribute by engaging with the community!

No spam, job-postings, or marketing material for services unless cleared with leads

No self-promotion without prior contributions unless cleared with leads

If you are interested to be a community lead or to be more involved with the group, please dm any of the community leads!


About Auburn University:
Auburn University is a comprehensive land, space and sea grant research institution blending arts and applied sciences. The university continuously changes to accommodate today's needs, while still respecting the traditions and spirit of Auburn. As we grow and change, Auburn will always continue its tradition of excellence.

The main campus had an enrollment during fall of 2017 of 29,776. Auburn University offers degrees in 15 schools and colleges at the undergraduate, graduate and professional levels.

Auburn University is known not only for its academic excellence, but also for its impact on Alabama as well. A recent study determined Auburn had a nearly $4 billion economic impact on the state of Alabama, including a $1.5 billion impact on the economy and a $2.4 billion impact in "human capital." Auburn's Technical Assistance Center, a collaborative engineering and business outreach unit, performs hundreds of projects annually for state industry, generating millions of dollars in increased efficiencies and saving or creating hundreds of jobs statewide.
1

Members

0

Attendees

0

Events

0

Superhosts