New York tech events, New York startup events, New York, Allvue Systems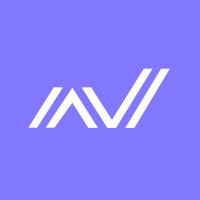 Allvue Systems @ New York

We are a group of techies and professionals, and the vision is for all of us to forge sustainable friendships, make new professional networks, learn together, and have meaningful interactions within the community!

Some rules and guidelines below. Feel free to ping any of the community leads about them!

Treat everyone respectfully, even when you are posting anonymously :)

Always be kind and supportive

Contribute by engaging with the community!

No spam, job-postings, or marketing material for services unless cleared with leads

No self-promotion without prior contributions unless cleared with leads

If you are interested to be a community lead or to be more involved with the group, please dm any of the community leads!


About Allvue Systems:
Allvue Systems is a leading provider of investment management solutions for fund managers, investors, and administrators in the alternative investments industry. We offer innovative, configurable investment software that eliminates the barriers between systems, information, and people, optimizing decision making and streamlining processes to meet investor needs across private debt, private equity, and other alternative asset classes. Allvue was established in 2019 through the merger of Black Mountain Systems and AltaReturn, and currently manages over $2.5 trillion in assets on its platform. The company is based in Miami, FL with locations throughout North America and Europe.

With our commitment to product enhancements and innovation, and a focus on private capital and credit managers, Allvue helps firms make better investment decisions, enables deeper relationships with their investors and prospects, and allows them to spend less time getting information and more time using it.
2

Members

0

Attendees

0

Events

0

Superhosts