New York tech events, New York startup events, New York, S&P Global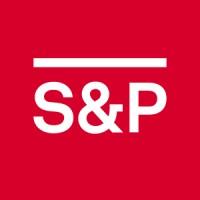 S&P Global @ New York
We are a group of techies and professionals, and the vision is for all of us to forge sustainable friendships, make new professional networks, learn together, and have meaningful interactions within the community!
Some rules and guidelines below. Feel free to ping any of the community leads about them!
Treat everyone respectfully, even when you are posting anonymously :)
Always be kind and supportive
Contribute by engaging with the community!
No spam, job-postings, or marketing material for services unless cleared with leads
No self-promotion without prior contributions unless cleared with leads
If you are interested to be a community lead or to be more involved with the group, please dm any of the community leads!
About S&P Global:
S&P Global (NYSE: SPGI) provides essential intelligence. We enable governments, businesses and individuals with the right data, expertise and connected technology so that they can make decisions with conviction. From helping our customers assess new investments to guiding them through sustainability and energy transition across supply chains, we unlock new opportunities, solve challenges and accelerate progress for the world.
We are widely sought after by many of the world's leading organizations to provide credit ratings, benchmarks, analytics and workflow solutions in the global capital, commodity and automotive markets. With every one of our offerings, we help the world's leading organizations plan for tomorrow, today. For more information, visit
www.spglobal.com.
Our divisions include:
– S&P Global Market Intelligence partners with customers to broaden their perspective and operate with confidence by bringing them leading data sources and technologies that embed insight in their daily work.
– S&P Global Ratings offers critical insights for credit, risk and sustainable finance solutions that are essential to translating complexity into clarity, so market participants can uncover opportunities.
– S&P Global Commodity Insights enables organizations to create long-term, sustainable value with data and insights for a complete view on the global energy and commodities markets.
– S&P Global Mobility turns invaluable insights captured from automotive data to help our clients understand today's market, reach more customers, and shape the future of automotive mobility.
– S&P Dow Jones Indices provides iconic and innovative index solutions, bringing transparency to global capital markets.
– S&P Global Engineering Solutions solves for tomorrow's challenges today by transforming workflows and end-user experiences with data, insights and technology.
2

Members

0

Attendees

0

Events

0

Superhosts