New York tech events, New York startup events, New York, re/tell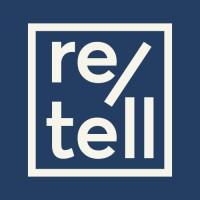 re/tell @ New York
We are a group of techies and professionals, and the vision is for all of us to forge sustainable friendships, make new professional networks, learn together, and have meaningful interactions within the community!
Some rules and guidelines below. Feel free to ping any of the community leads about them!
Treat everyone respectfully, even when you are posting anonymously :)
Always be kind and supportive
Contribute by engaging with the community!
No spam, job-postings, or marketing material for services unless cleared with leads
No self-promotion without prior contributions unless cleared with leads
If you are interested to be a community lead or to be more involved with the group, please dm any of the community leads!
About re/tell:
Re/tell is a B2B two-sided marketplace bringing the best online brands to the physical world by matching them to underutilized excess space within SMBs.
We diversify the products and brands represented in our neighborhoods to reflect the values of consumers today and in the places they're already going -- inside of cafes, coworking spaces, hotel lobbies, wellness studios, and shop-in-shops.
Brand Benefits:
- Fraction of the cost - 1/10th the cost of digital channels, 1/100th the cost of opening traditional retail
- Easy Adoption - We remove 80% of operating and marketing resources needed to expand into retail
- Segmented Audience - Receive first-party customer data that actually converts
- Easy Expansion - Test your brand in multiple neighborhoods and markets at once
- Expedited Path to Purchase - We shorten the conversion lifecycle by a third
Join hundreds of brands to "tell your story."
[
https://www.retell.co/
]
@retell.co
#retailworthsharing
#spatialequity
#communitymeetscommerce
#creatingspaceforconnection
#shoplocalglobally
#novacancy
#zerocarbonfootprint
#retailtech
#proptech
#smbtech
1

Members

0

Attendees

0

Events

0

Superhosts