New York tech events, New York startup events, New York, Peloton Interactive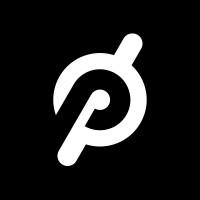 Peloton Interactive @ New York

We are a group of techies and professionals, and the vision is for all of us to forge sustainable friendships, make new professional networks, learn together, and have meaningful interactions within the community!

Some rules and guidelines below. Feel free to ping any of the community leads about them!

Treat everyone respectfully, even when you are posting anonymously :)

Always be kind and supportive

Contribute by engaging with the community!

No spam, job-postings, or marketing material for services unless cleared with leads

No self-promotion without prior contributions unless cleared with leads

If you are interested to be a community lead or to be more involved with the group, please dm any of the community leads!


About Peloton Interactive:
Peloton is at the forefront of connected fitness, with a powerful and thriving community of over 6.7 million Members across the US, UK, Canada, Germany, and Australia.

Peloton brings together the best equipment, software, content, and instructors to make fitness accessible, effective, and convenient for everyone, while fostering the social connections that keep our Members motivated and moving towards their goals.

Through its immersive fitness ecosystem, Peloton is transforming the way people work out with a vast library of live and on-demand studio classes available to take wherever and however our Members choose to move—through Peloton Bike, Bike+, Tread, Row, Guide, and App, and on any iOS and Android device and select smart TVs. Style-forward and body-inclusive, Peloton Apparel is designed to move with you towards all your goals. And with Peloton Corporate Wellness or Peloton Commercial, organizations and enterprises can also access the Peloton platform—bringing the power of interactive fitness to their teams and customers.

Innovation-driven and entertainment-led, Peloton is so much more than an exercise brand. It is a global leader at the intersection of fitness, technology, and media.
2

Members

0

Attendees

0

Events

0

Superhosts