Jersey City tech events, Jersey City startup events, Jersey City, Facebook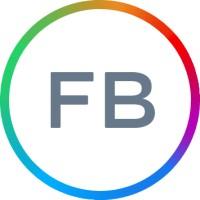 Facebook @ Jersey City
We are a group of techies and professionals, and the vision is for all of us to forge sustainable friendships, make new professional networks, learn together, and have meaningful interactions within the community!
Some rules and guidelines below. Feel free to ping any of the community leads about them!
Treat everyone respectfully, even when you are posting anonymously :)
Always be kind and supportive
Contribute by engaging with the community!
No spam, job-postings, or marketing material for services unless cleared with leads
No self-promotion without prior contributions unless cleared with leads
If you are interested to be a community lead or to be more involved with the group, please dm any of the community leads!
About Facebook:
The Facebook company is now Meta. Meta builds technologies that help people connect, find communities, and grow businesses. When Facebook launched in 2004, it changed the way people connect. Apps like Messenger, Instagram and WhatsApp further empowered billions around the world. Now, Meta is moving beyond 2D screens toward immersive experiences like augmented and virtual reality to help build the next evolution in social technology.
We want to give people the power to build community and bring the world closer together. To do that, we ask that you help create a safe and respectful online space. These community values encourage constructive conversations on this page:
• Start with an open mind. Whether you agree or disagree, engage with empathy.
• Comments violating our Community Standards will be removed or hidden. So please treat everybody with respect.
• Keep it constructive. Use your interactions here to learn about and grow your understanding of others.
• Our moderators are here to uphold these guidelines for the benefit of everyone, every day.
• If you are seeking support for issues related to your Facebook account, please reference our Help Center (
https://www.facebook.com/help
) or Help Community (
https://www.facebook.com/help/community
).
For a full listing of our jobs, visit
http://www.facebookcareers.com
1

Members

0

Attendees

0

Events

0

Superhosts