New York tech events, New York startup events, New York, Hercules Pharmaceuticals, Inc.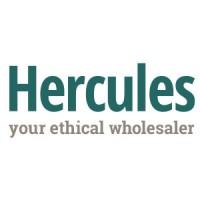 Hercules Pharmaceuticals, Inc. @ New York

We are a group of techies and professionals, and the vision is for all of us to forge sustainable friendships, make new professional networks, learn together, and have meaningful interactions within the community!

Some rules and guidelines below. Feel free to ping any of the community leads about them!

Treat everyone respectfully, even when you are posting anonymously :)

Always be kind and supportive

Contribute by engaging with the community!

No spam, job-postings, or marketing material for services unless cleared with leads

No self-promotion without prior contributions unless cleared with leads

If you are interested to be a community lead or to be more involved with the group, please dm any of the community leads!


About Hercules Pharmaceuticals, Inc.:
Hercules is a fully independent NABP accredited pharmaceutical wholesale distributor licensed in all 50 states. We proudly serve the full spectrum of healthcare entities nationwide, large and small, as their leading secondary generic specialty supplier. We operate as an Authorized Distributor of Record for the largest manufacturers in the industry, and our ability to meet and surpass state and federal standards gives us a great sense of pride.

Our customers appreciate the unique qualities of ethics, value, and service that we deliver. We strive to empower our people, partners, and customers by creating a culture of inclusiveness, equality, and trust. As a privately funded company, ethics is profoundly embedded into our company culture and business model, with no conflicts of interest with our customers. Integrity, responsibility, and respect motivate our mission to serve as leaders in healthcare.

Hercules is active at the top levels of industry and government as a respected thought leader to protect our customers' interests, serving on the Board of Directors of the National Association of Specialty Pharmacy (NASP) and The Partnership for DSCSA Governance (PDG). With our team of attorneys, we have created a compliance model that is the most sophisticated in the industry.

We believe in an improved vision for healthcare, where people can live longer, fuller lives and constantly seek to build partnerships with companies whose ethics and vision align with ours. Discover how working with Hercules could unlock new possibilities to redefine your distribution – and help us create a better, more ethical healthcare supply chain. 
1

Members

0

Attendees

0

Events

0

Superhosts