New York tech events, New York startup events, New York, Best Buy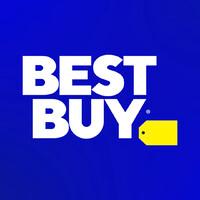 Best Buy @ New York

We are a group of techies and professionals, and the vision is for all of us to forge sustainable friendships, make new professional networks, learn together, and have meaningful interactions within the community!

Some rules and guidelines below. Feel free to ping any of the community leads about them!

Treat everyone respectfully, even when you are posting anonymously :)

Always be kind and supportive

Contribute by engaging with the community!

No spam, job-postings, or marketing material for services unless cleared with leads

No self-promotion without prior contributions unless cleared with leads

If you are interested to be a community lead or to be more involved with the group, please dm any of the community leads!


About Best Buy:
At Best Buy, our purpose is to enrich lives through technology. To achieve this, over 100,000 employees provide solutions to our customers in over 1,000 locations, online, and in their homes.

We're a community of courageous change-makers, ambitious collaborators, and inspiring friends. Whether it's working as a Geek Squad Agent, an in-store advisor, or in our corporate office, we offer each other support and prepare for what might come next.

We wake up every morning so we can do our part in shaping the future of a changing world. Together, we raise the bar for what's possible and dream up new solutions to problems we've never encountered. We master innovative skills that we didn't know were within grasp and turn everyday interactions into human connections built to last.

If change motivates you, if technology inspires you — we're here for you. Tomorrow works here™.
2

Members

0

Attendees

0

Events

0

Superhosts